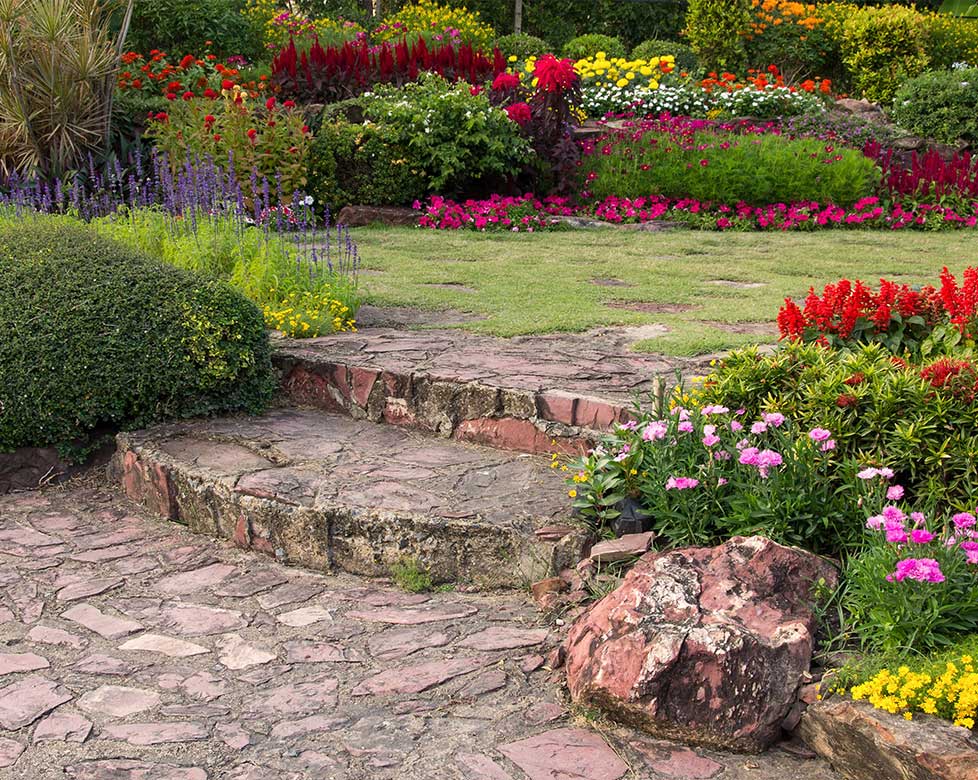 YOUR GARDEN, A SOURCE OF TRANQUILLITY
The garden and outside facilities are a source of peace, pleasure and comfort. 
The ideal garden is the one you will like to observe, where you will enjoy strolling, composed mainly of plants but which can also be nourishing (vegetable garden, orchard). 
It's the place for relaxation and conviviality, an extension of your living space!
Ricol Pasaysage offers you many possibilities (which style, atmosphere, elements to be included) that must be in harmony with your environment (house, swimming pool, type of soil), the constraints of your land (hillock, slope) and your desires (modern style, traditional style…).
This is why Ricol Landscaping Parks and Gardens has surrounded itself with a team of landscape designers who can offer you different garden styles and complementary arrangements that will enhance your garden.
We offer specific and varied services in landscaping.
It is coordinated by a collaborator with a degree in architecture DPLG, a site manager and a production assistant who will propose the creation of 'YOUR GARDEN'.
The complete landscape study is structured around 3 closely related steps:
Proposal:
THE PERSPECTIVE, a stage during which we take into account your wishes and desires.
Technical study :
THE TECHNICAL DESIGN which represents the realization of your project, taking into account the constraints, the choice of species. For this, a 3D plan and a 3D video can be made.
Project management
IMPLEMENTATION and ASSISTANCE during the execution of the work.
Conducting a landscape study allows you the opportunity to obtain real benefits from design to completion:

ARTWORK
Personalized project after consultation
Advice on design in the defined style: contemporary, classic, Mediterranean …

TECHNIQUES
Architectural and professional vision for your exterior project taking into account the possibilities of the land and the surroundings, specifications.

ECONOMIC
Adaptation of the project according to your budget.