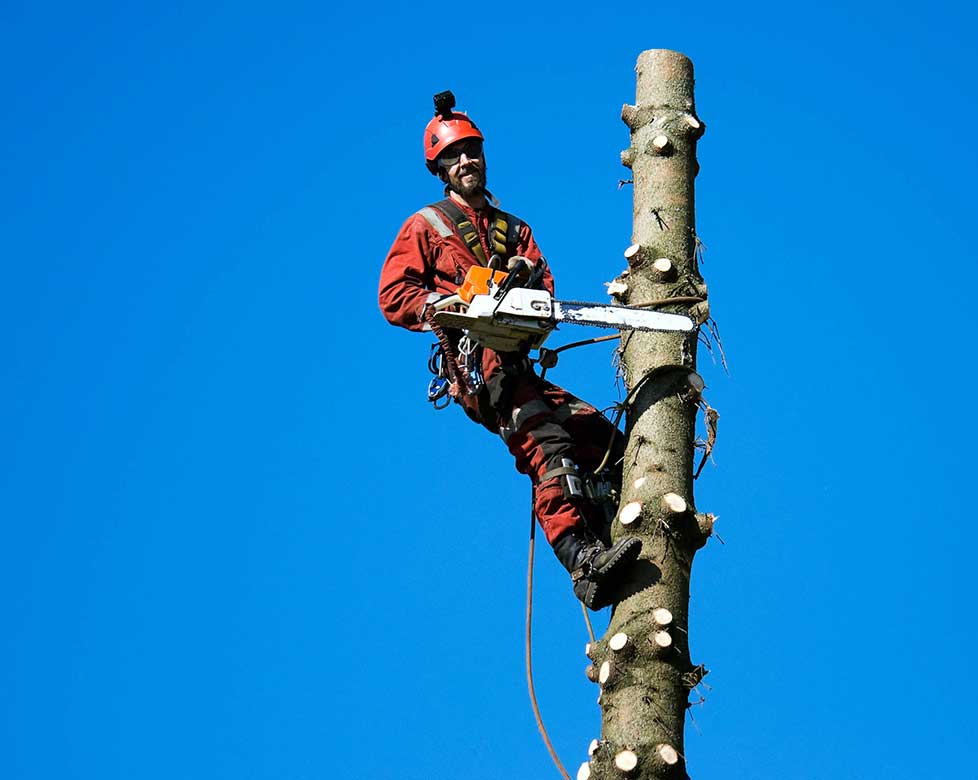 Tree felling
Although our wish is to do everything to preserve and beautify your trees, there are situations where felling is necessary. Whether it is because the tree has become dangerous, because it harms the immediate environment or to prevent the spread of disease, felling is sometimes the only solution.
Our specialized and experienced team of pruners masters each of the techniques of felling, dismantling and stump removal.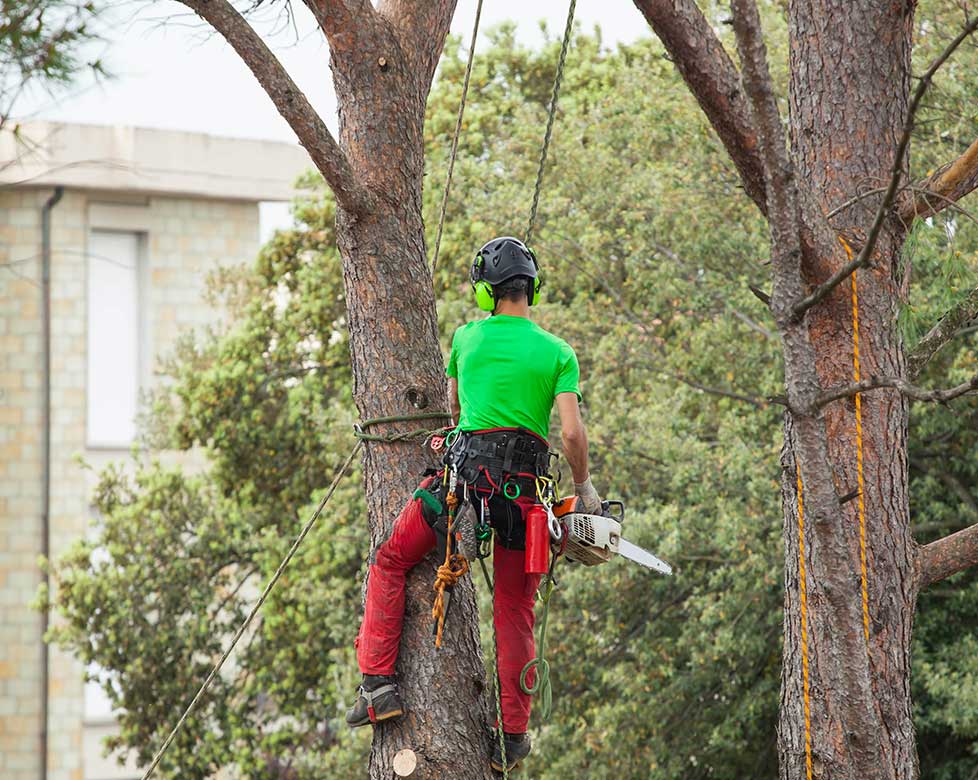 Preparation work: clearing brush
Before felling a tree, you should think about clearing the ground around it. 
Brushing is also used to reduce the risk of fire by removing woody vegetation. The residuals are left in place to help regenerate the soil and its vegetation.
Traditional tree felling
When the situation allows it: with clear and secure space around with no particular constraints, we propose a traditional felling from the ground, by the foot of the tree.
Specific felling: Dismantling
We have the right equipment and know-how to be able to dismantle trees in all situations:
Manual dismantling consists of cutting the standing tree, removing the branches one by one and then cutting the trunk into logs. This technique is used when the environment presents significant constraints. 
Dismantling with a retention system is used to prevent branches from falling to the ground. It is a rope system that makes it possible to remove a tree in all sorts of situations, particularly in urban areas, and thus limit impacts on the ground as much as possible.
Stump removal - Stump trimming
We propose to remove the stump in order to remove the obstacle that has become unsightly, to reshape and facilitate the maintenance of your garden. 
To avoid heavy work with an excavator that could damage your garden, we offer a stump trimming service. This operation consists in transforming the root system of the tree into chips at a depth to be defined according to future needs.
We have all the necessary equipment to carry it out.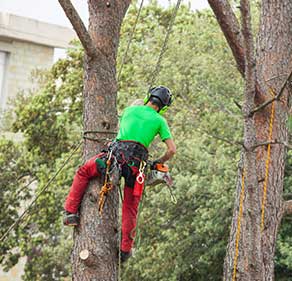 Take advantage of our expertise now to create the garden of your dreams. Because making your garden is above all about listening to you and understanding your needs and desires.
To know our price and conditions to create your own garden, contact us.